Load Documents into Master Records
It is possible to upload Student Documents directly to their Master Records.
Navigate to Master Data → Teachers/Students or Tutors and do click on the name, then navigate to the Tab Documents:

Click the icon Add at the top right of the screen:

Enter the required information: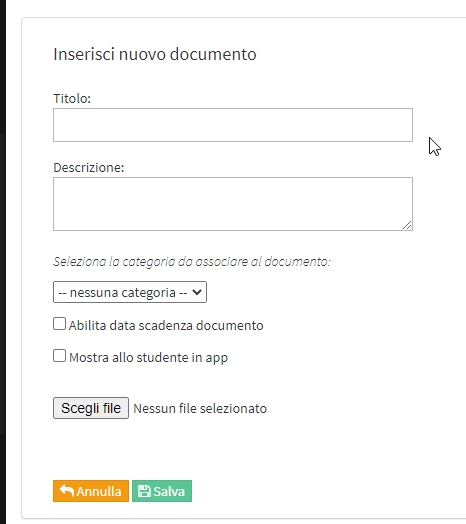 Title: Title of the File you are uploading (mandatory).
Description: File Description.
Associated Category: The category to be associated that you create in Master Data → Documents →. Tag Definition.
Enable Document Expiration Date: If checked enables the entry of the Document expiration date.
Show in app: Still not active, under release.
Once you have filled in all the data you can click in the green button Save: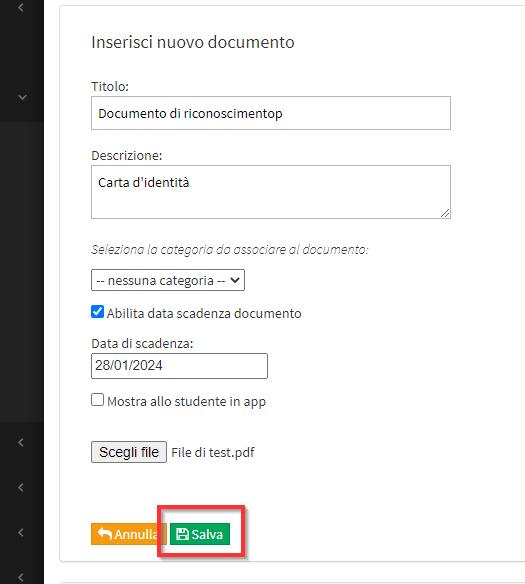 Now the File will appear correctly among the Uploaded Documents:

If you would like to create Custom Fields that Users can view, download, or upload, read this guide.