Adding Notes, Comments, Homework and Description of a Lesson for Teacher Account.
→  Download this guide in PDF format

The settings for Comments and Homework are all configurable in. Configuration → Settings → Course-related settings → Lesson Management tab, here these clickable checkmarks will be visible:
Enables individual comments for group courses: Gives the ability for the Lecturer, in addition to the comments for the lesson, to add an individual comment for each student; he/she can do this by clicking in this icon at the time of attendance records: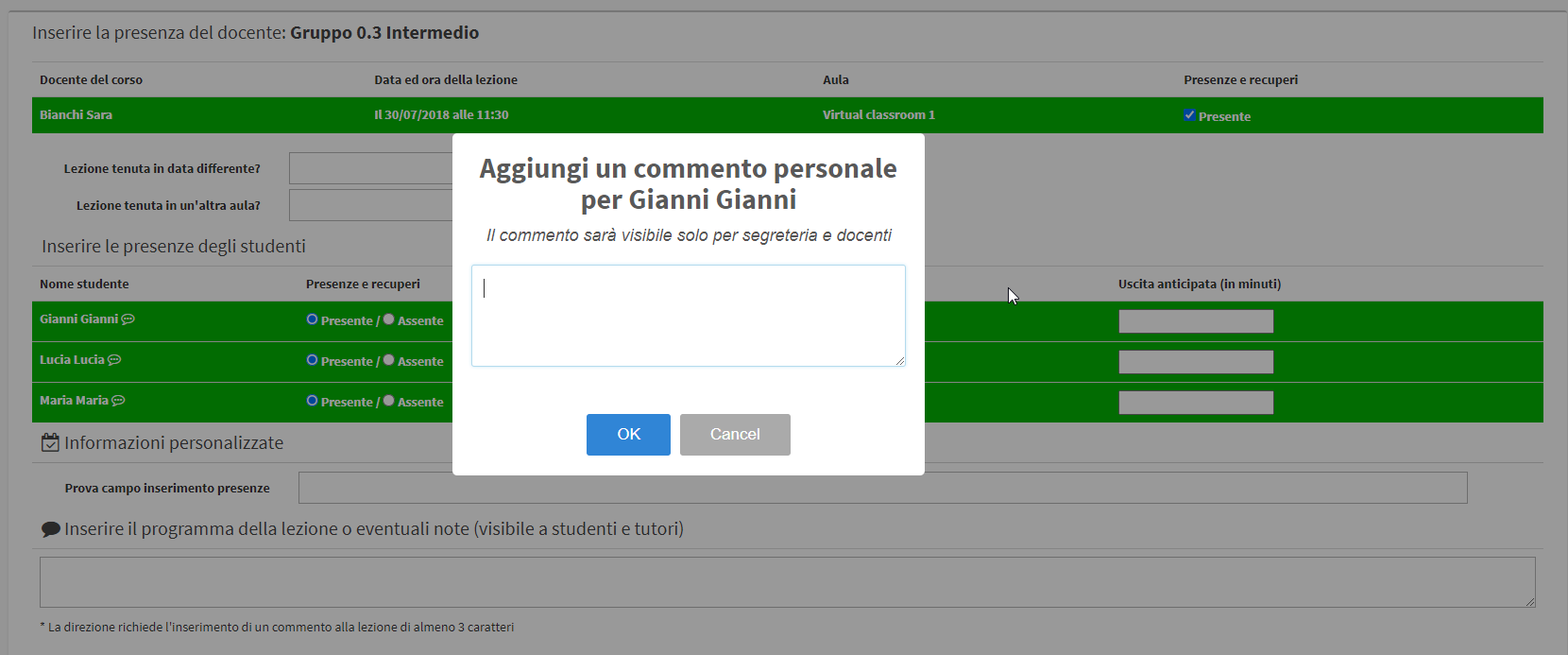 The comment will be visible only to the Secretariat and the Lecturer.
Disables public comments on lessons: Removes the Box to enter a Public Comment on the lesson. Only Private Notes and possibly Homework will be available.
Enable public commentary on class attendance specifically to indicate assigned homework: Enable Homework Entry Box, the Comment will be public for all students in the course:

Lecturer Web and App Side can:
Enter Public Notes
Private notes
Homework
In addition, he can place a Public Comment on the creation of a flexible course lesson.
Note: The Lecturer can do these actions only at the time of attendance entry; he/she cannot enter Comments in classes not yet taught.