Booking a lesson of a flexible course via student-side app
Following the creation of a flexible (a.k.a. intensive) course with the student's ability to book classes independently (read this article to enable the feature) the student will be enabled to book lessons from the app.
NOTE: The student has the ability to book the lesson but NOT to change or delete it, only the teacher or the secretary has the ability to move the lesson.
To do this you will need to open your App from the student side, click on the tab courses press on the flexible course of interest and then on Request new lesson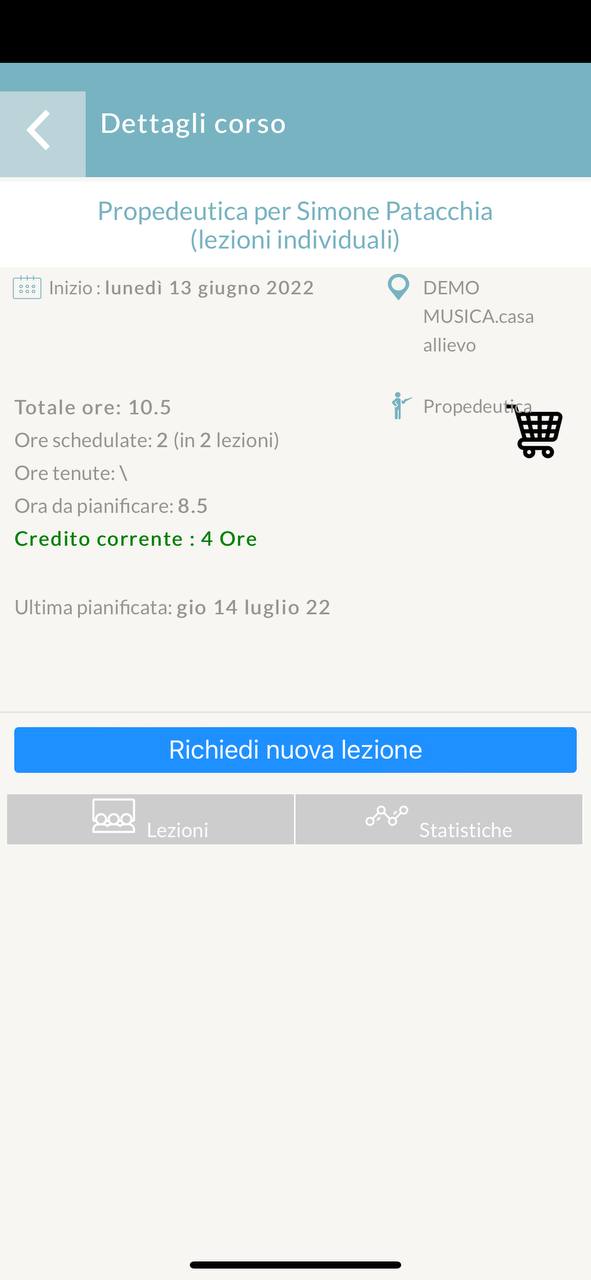 You will need to select the date of interest: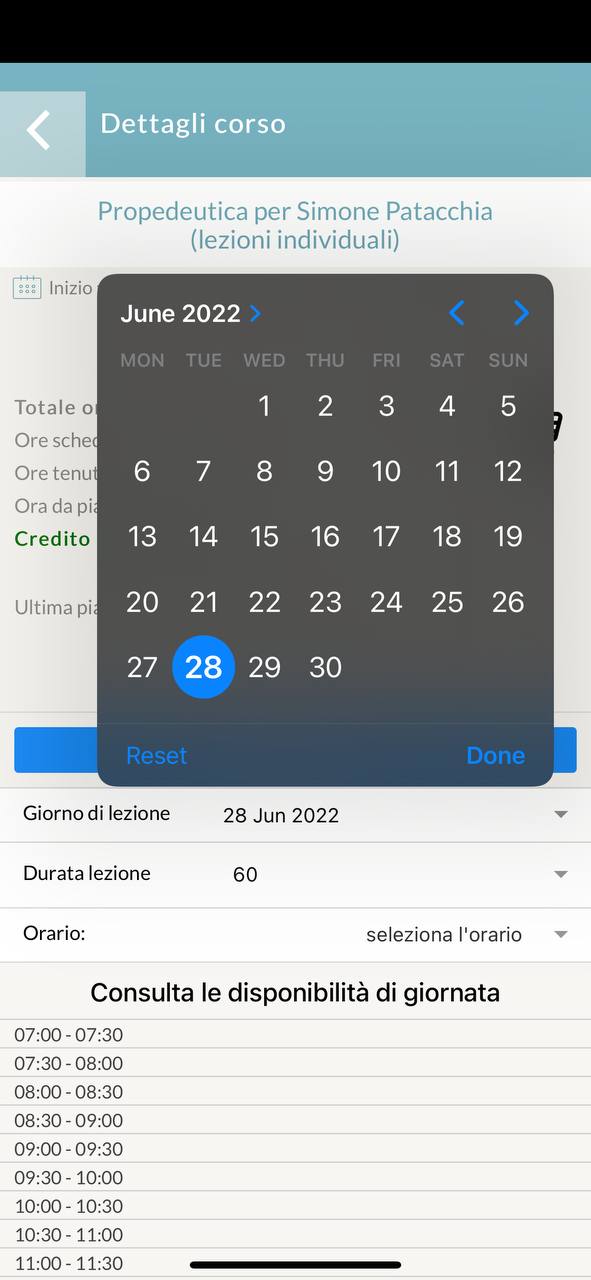 And later the timetable: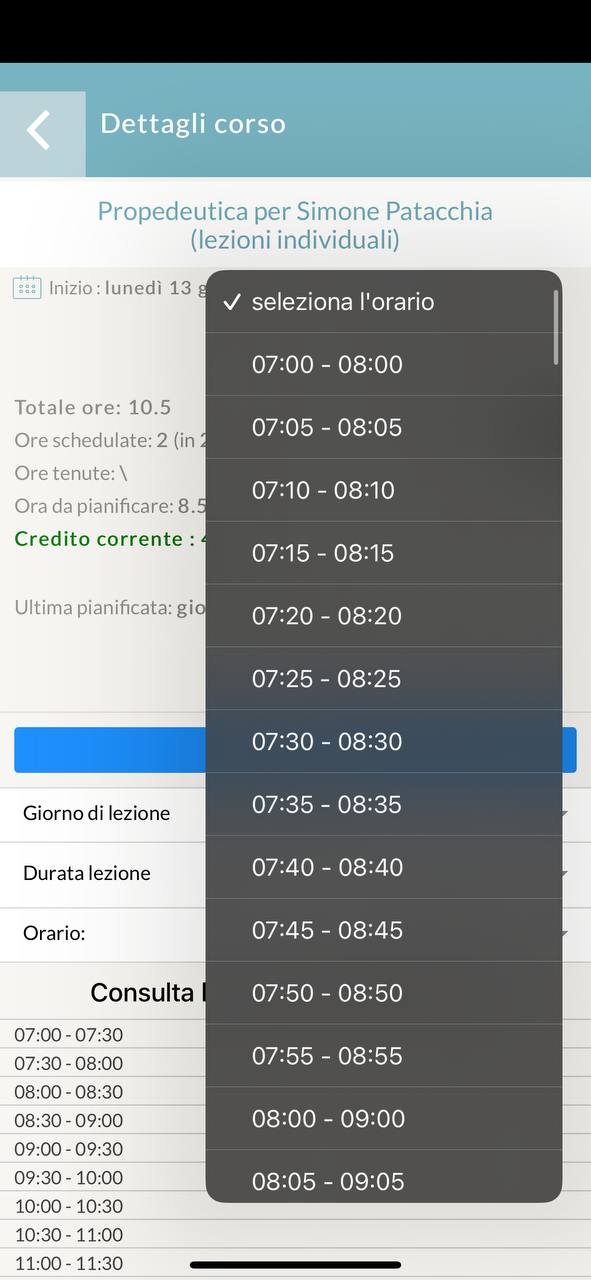 The lesson will be created in the calendar, confirm with Request Lesson: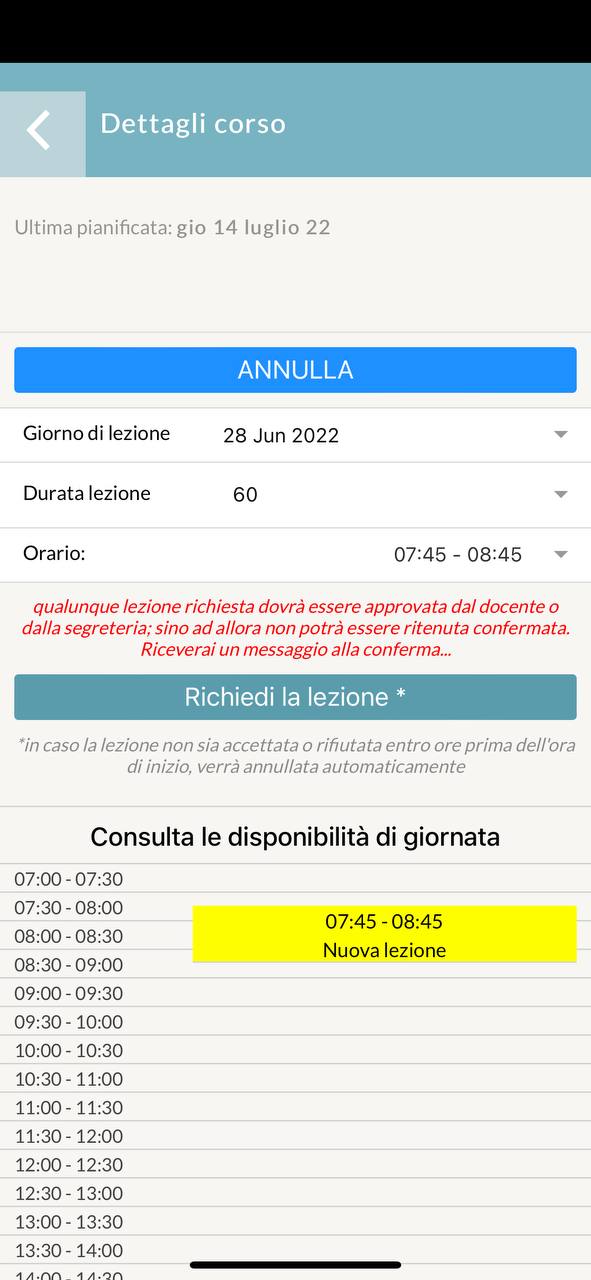 The final summary will appear, further confirm with OK if the lesson will now be officially created.