Exports

/

Exporting student master records
To export student master records, navigate to Master Data → Students, click the 3 dots at the top right of the screen and below choose the option "Export":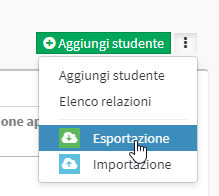 IMPORTANT: in case you do not intend to download all student records in the system, before proceeding to export, by clicking on

, it will be possible to use filters so that the system exports master records following specific criteria.
N.B. The system will show in the upper left corner the total number of students selected according to filters used:

To add new filters to the default ones, click the

, select the filters to be added: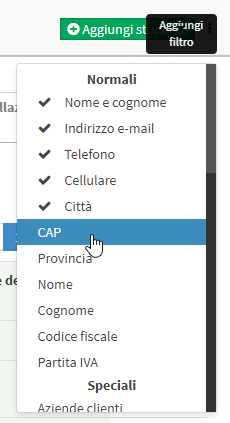 It will then be possible to add other filters than those present by default, namely:
Normals: fields that are present by default in student records.
Special: fields not belonging to the master records, related to the educational part (e.g. subject and teacher of the course taken, active students, etc etc)
Custom Fields: independently created custom fields added to student records (click here to read the article regarding the creation of custom fields)
Then from the new export window, choose the file type for export between Excel, PDF and CSV, and below choose from: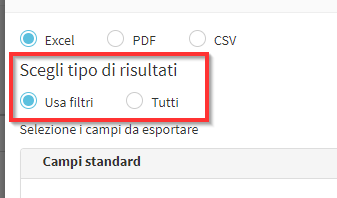 Use filters: export will be made according to the filters used
All: by checking this option, the system will ignore the filters used and export all the master records present below it will be possible to choose which information is to be exported for each student, by valorizing the corresponding checkboxes from the two sections below "Standard fields" e "Custom fields" (click here for the article on creating custom fields).
Next, by expanding the sections below "Standard fields", "Custom Fields", "Tutors / Managers" e "Referring Company", if necessary, it will also be possible to export for each student any tutors/responsible persons connected and/or the company of reference (in case he/she is a corporate student) and any Custom Fields being able, again, to valorize the fields of the information to be extracted from the system: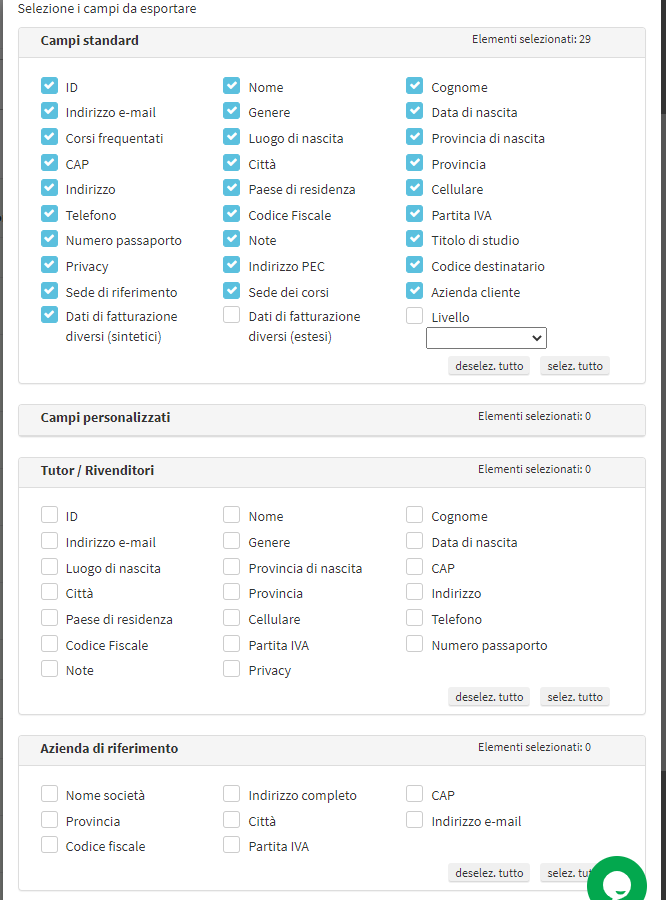 Now to finish the operation, name the export file (if you do not want to leave it as default) and click the "Export":