Enabling Login via Gmail and Facebook Accounts
ScuolaSemplice allows users to have their Facebook and Google accounts registered and logged into the management system.
To activate this function navigate to Configuration → Integrations → Integrations login via social, here there will be two ticks: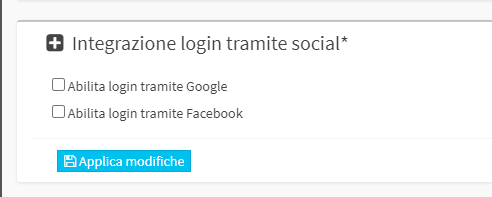 Enable login via Google
Enable login via Facebook
Once the preferred login services are enabled, other settings will appear: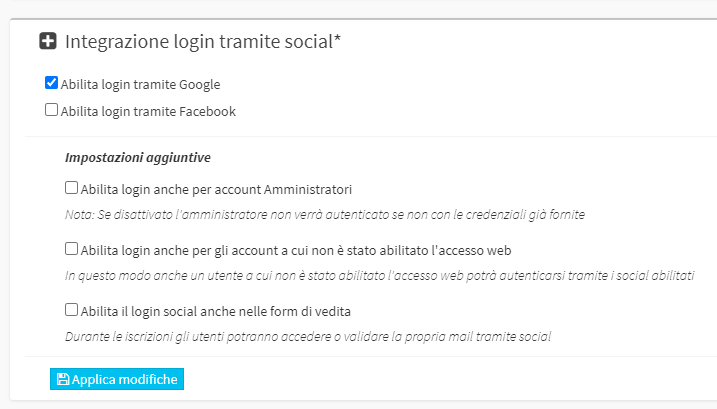 Enable login also for Administrator accounts: Login via social can also be done by administrative staff present in Administration → Administrators.
Enable login even for accounts to which Web access has not been enabled: Even users who do not have Web access enabled will be able to authenticate via Social.
Enable social login in sales forms as well: Registration and login via Social will also be enabled in the sales form.
Login via Social for Already Registered Users
On the Login page of the system, the user can choose to log in via his or her Facebook o Google: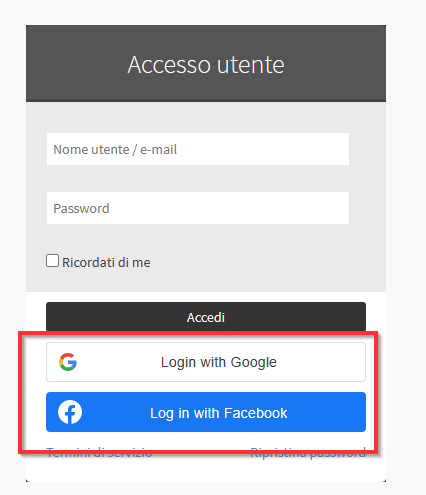 The email of the Social account must be the same as the one registered within the registry.
By clicking on Login with Google on the next screen you will have to enter the email and then the password of the Google account: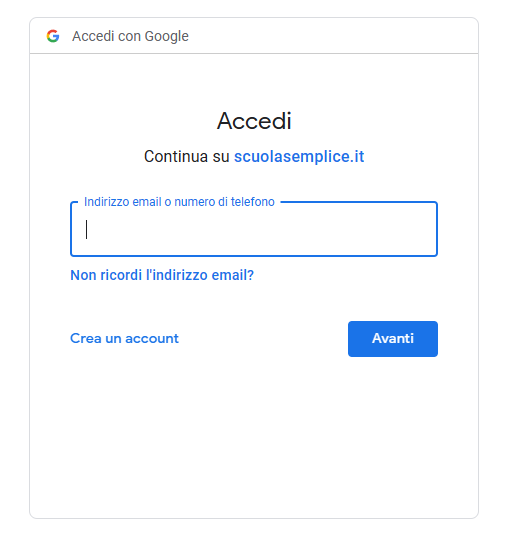 By clicking on Log in with Facebbok will be prompted immediately Email and Password of the Facebook account: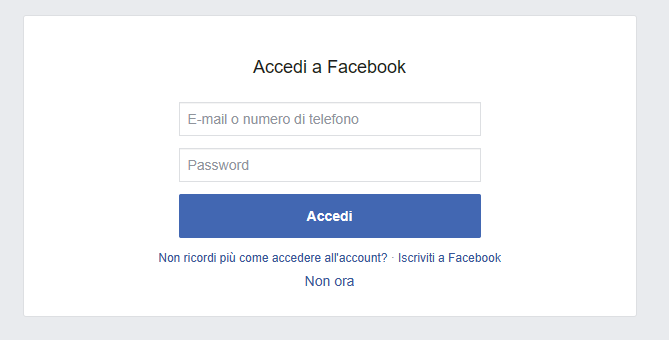 Once the credentials are entered Log-in will take place immediately within the platform of ScuolaSemplice.
Login via Social in Sales Forms
Student registration (or Log-in) will also be possible in the Sales Forms.
When the form is opened, the two buttons Login with Google and Log in With Facebook: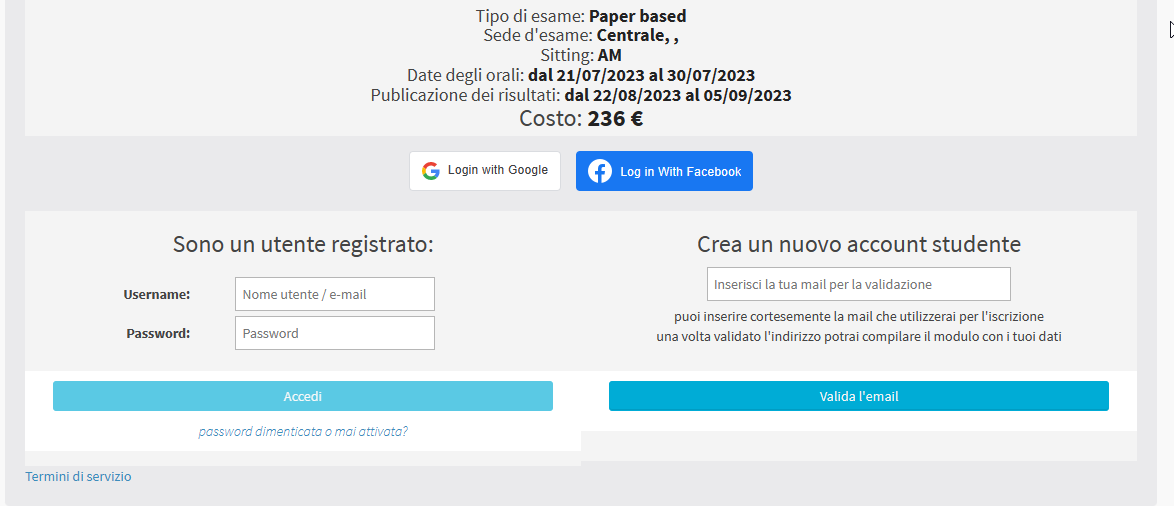 The steps will be the same as explained above. Once you have finished logging in with the chosen Social, the Form will appear with First Name, Last Name and Email already entered.
There will remain the completion of the additional fields present in the Form.