Enrollment in a single subject of an Instructional Class or Flexible multi-matter course
→  Download this guide in PDF format

In case it is necessary to enroll a Student in a single subject of a course type Didactic Class o Flexible Multi-Matter. you must activate the relevant setting found in. Configuration → Settings → Settings related to Courses → General Settings → For Didactic Classes, allow enrollment in a single subject: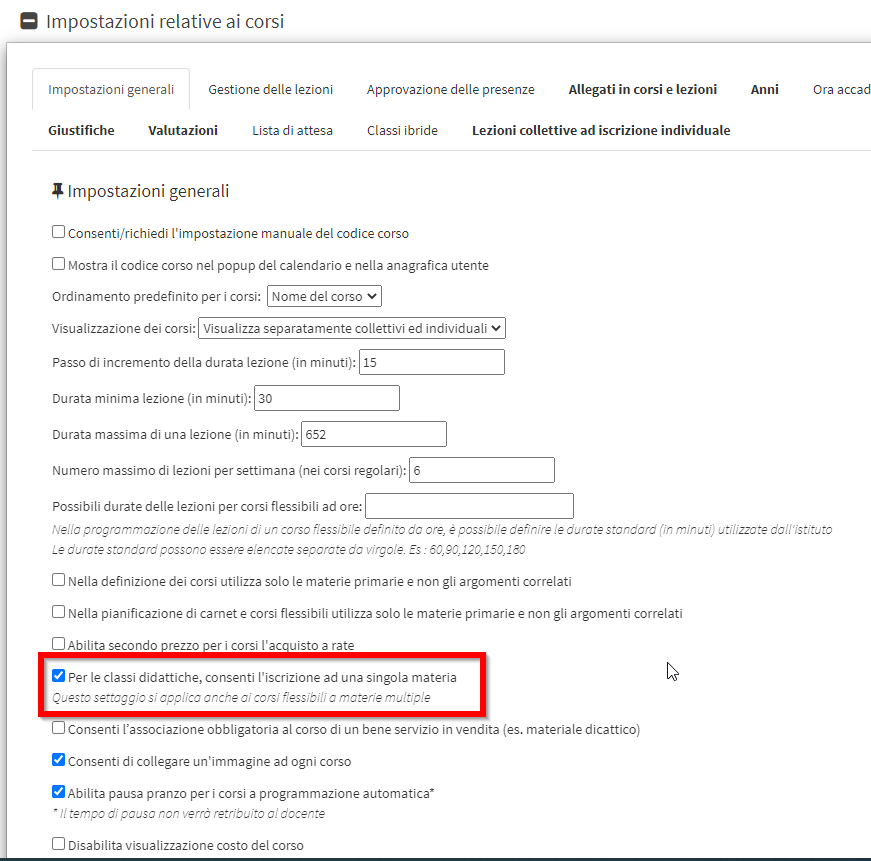 With the activation of this checkmark at the time of creating a course of type Teaching Class, the checkmark will be present Allow enrollment in a single subject:

In this way at the time of student enrollment from the appropriate panel Student Enrollment present in the left menu we will be able to choose whether the student attends the whole course or only a specific subject:

In this way the Student may be entered present only to the lessons in which the subject in which he is enrolled is covered, and from his Web page and App he will see only the classes in which his subject is taught.