For each Client Company registered in ScuolaSemplice you can define its contact details. These can be entered either by the Secretariat and by the company itself.
From Secretariat
Navigate to Master Data → Client Companies and do click on the name of the Company of interest:

At the bottom of the Corporate page will be the box Contacts:

To create a new contact fill in the following fields:
Name/Role
Last name
Phone
Cell phone
E-mail address
Note: Last Name, Email, and Cell Phone are required fields for the contact to sign any Electronic Documents.
Below indicate for what purpose the contact is used:
Electronic signature
Educational communications
Business communications
Administrative communications
Finally click on the green +-shaped button.
Note: Communication ticks are only reminder for the Secretariat. They currently have no effect in communications sent from ScuolaSemplice.
From Client Company
The company can edit its contacts only if enabled.
To enable a Client Company to add and edit of its contacts navigate to Master Data → Customer Companies and click on Edit next to the Company of interest: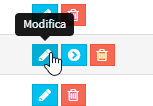 Then under Access Permissions make sure that the Checkbox Company Contact Management is enabled: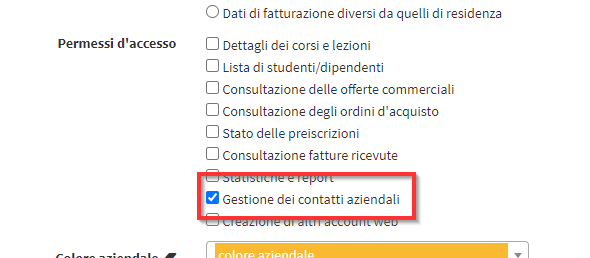 Then save the changes with the green button Edit client company.
From its Account, the Company will be able to access the menu Contacts: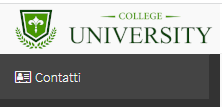 From this section you will be able to enter o edit your own corporate contacts:

To configure additional corporate access permissions read the following guide.