Configuring layout and content of offers
→  Download this guide in PDF format

To configure one or more commercial offers, navigate from the main menu to CRM & Marketing → Offers and, from the next screen, click the button in the upper right-hand corner "Configuration."
1. Offer content configuration

The first step in creating the offer is to set up its contents, the first information to be set up will be precisely the various types of formats involved:
Bid title format: the layout of the main bid title

Bid date number format: the layout of the line with bid number and date.

Section title format: the layout of titles for the sections contained in the order.

Front page description: description to be shown on the first page of the offer

Payment terms: any payment terms to be added to the offer

Cost summary table: here it will be possible to set any headings for each column related to costs, as well as to customize this information graphically
2. Content sections.
Content sections consist of a title ( Section name ) and a body ( Content ), and contain information that can be incorporated into the offer

The number of content sections that can be created is unlimited, it will then be in the definition of the individual offer layout that we can decide which of these sections to show in the specific Layout that we are going to create.
Enabling the "Contains from customer" → "Show instructions" flag will also allow information regarding the customer to whom the offer will be addressed to be integrated into the section.
3. Offer layout
Now that we have created our various Content Sections, we need to define the Layout of our Offer, this can be done by accessing the "Offer Layout" section

The first step will be to create a new layout using the appropriate button

to be given a name.
At this point it will be necessary to build the layout of the offer by adding to the page the various content sections that were previously created ( ref. Step 3 )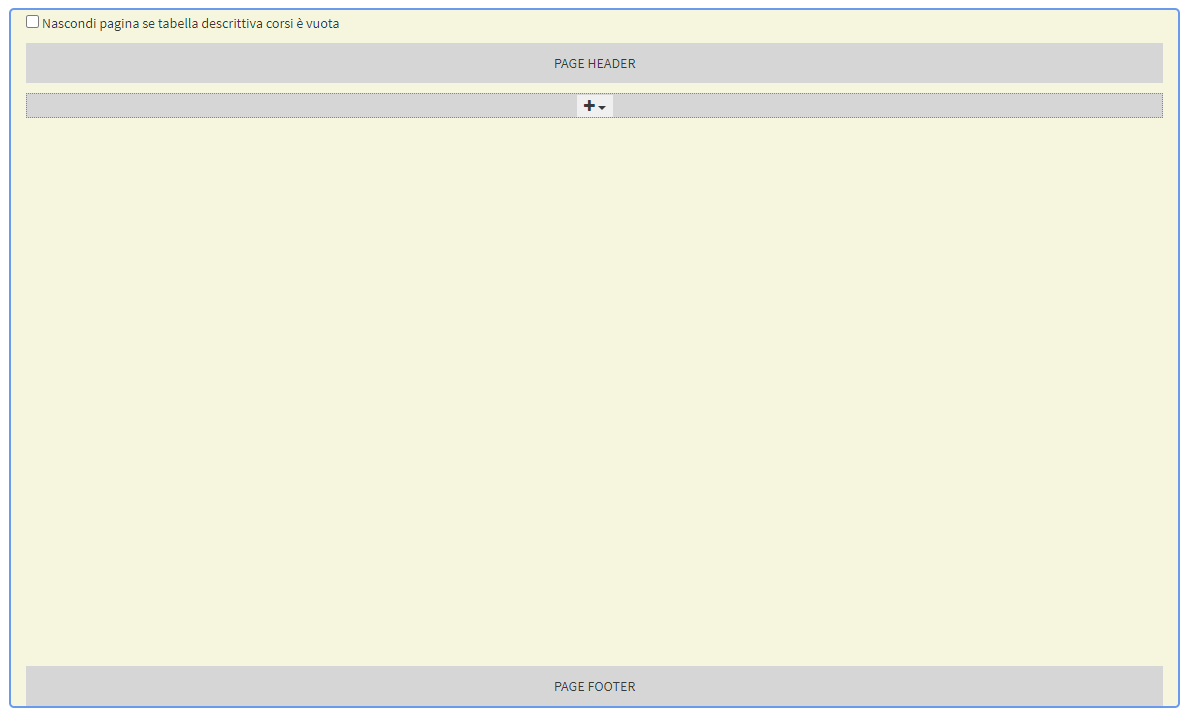 To do this, all we need to do is click on the "+" button we find in the offer building section, from here we can go and add content sections, cost information, conditions and all the various information inherent to the offer or the customer to whom it will then be addressed.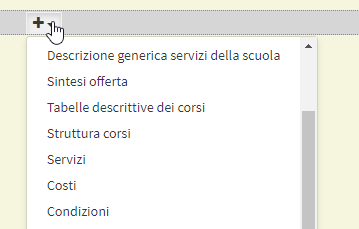 Next to it we will also be able to find a real-time preview of the offer we are going to build, for example we will find in the section regarding the "PAGE HEADER" the logo that has been set in the general settings of ScuolaSemplice and below that all the sections we are going to insert.
Then having also finished building the layout of the offer, consisting of the various content sections, it will be possible to use it to generate offers.