Editing moving and deleting a lesson by a qualified teacher
→  Download this guide in PDF format

The secretary's office can empower teachers to run courses independently.
Depending on the type of functionality granted, different operations will be possible: Planning, Editing, Retrieving and Deleting a lesson.
PLEASE NOTE: Each of these operations can be done either from the Web or from the App.
Web-side lesson modification
The change can be made either from the class schedule or from the calendar.
As for the class schedule, you will simply access the course you need to edit, then go to the first of the icons below and select it.
This will allow you to edit a lesson for which attendance has not yet been recorded.

Using the first icon will take you to a screen where you can change the date and time of the lesson.

Clicking on choose a new date and time now will open a weekly calendar where to indicate the new time you simply drag the box for the new lesson into an empty space. To conclude the procedure click on the reschedule the lesson button.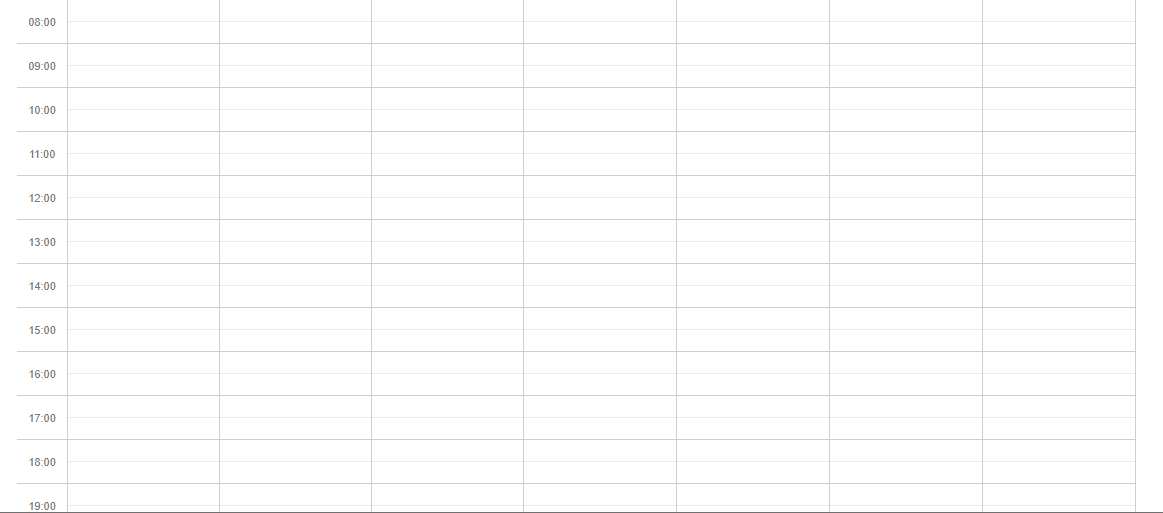 App Side
The change is made by entering on the page Courses by clicking on the Course name navigating to the tab Lessons. From here select the lesson that you want to edit, then Show Options: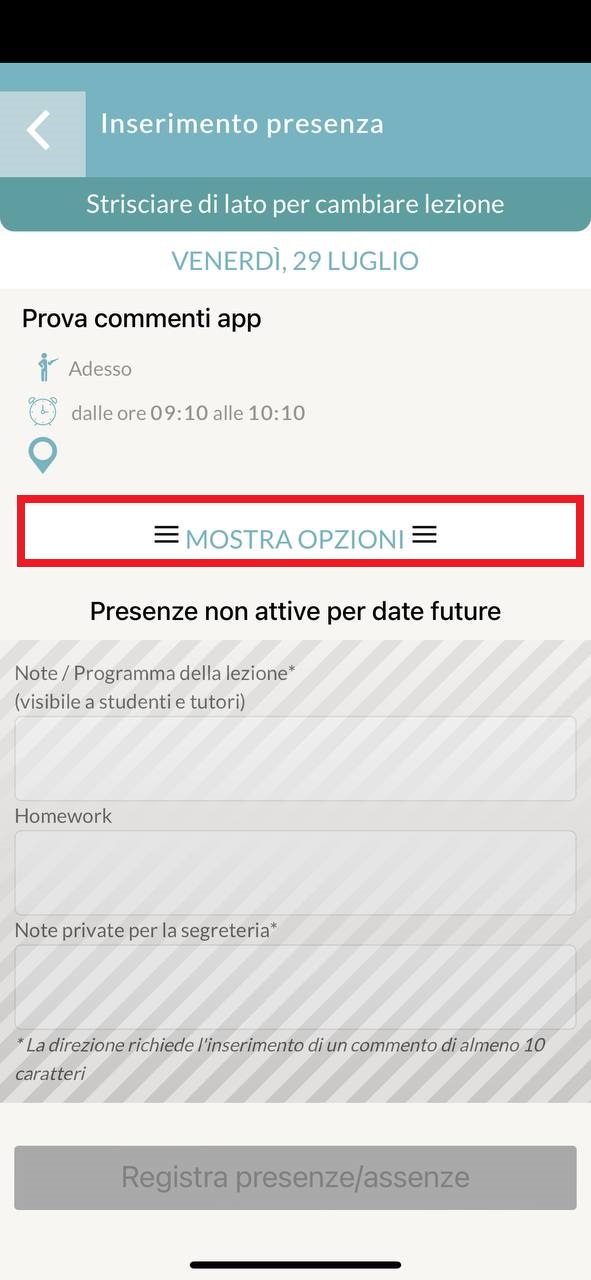 Now the actions that can be performed will appear, including. move to another date/time, cancel lesson, lesson to be made up: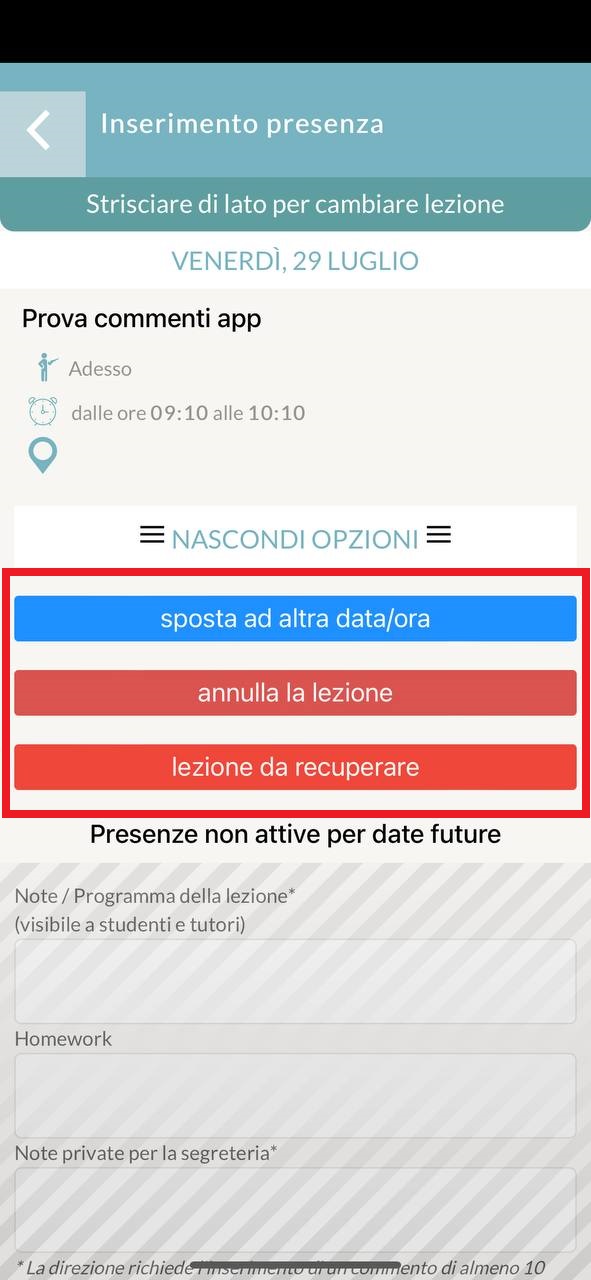 Move to other date/time : Allows the lesson to be moved to another day and time.
Cancel class: The class will be cancelled.
Lesson to be made up: Enter the following lesson as a "To be made up" lesson