Abandoning or reinstating payment for an order
If for any reason you need to abandon payment for an order, you can do so by navigating to Gfinancial estion → Order management and accessing one of your orders via the blue icon "Manage installments and payments".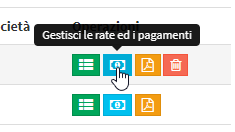 In this area you will find among the various options the one that will allow you to abandon the payment. This function will abandon any outstanding installment related to the order under consideration.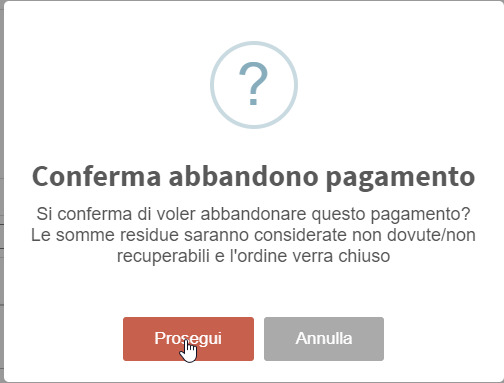 In case you need to restore an abandoned order by mistake or on second thought, you will find an abandonment undo function instead of the abandonment button.