Web account password recovery procedure
→  Download this guide in PDF format

To recover your account password, you need to go to your school's management screen (e.g., scuolaroma.scuolasemplice.it), from there click the Restore Password item: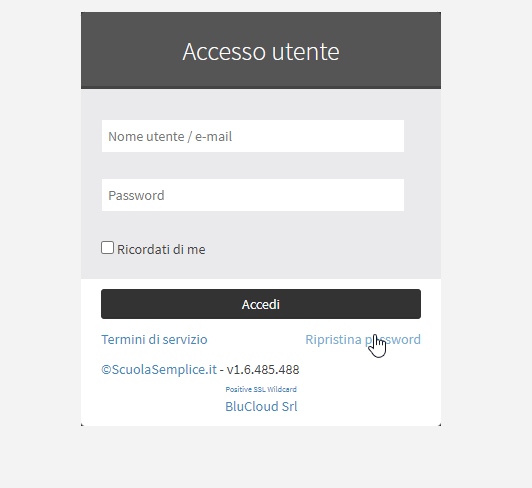 Enter your Email and press Reset Password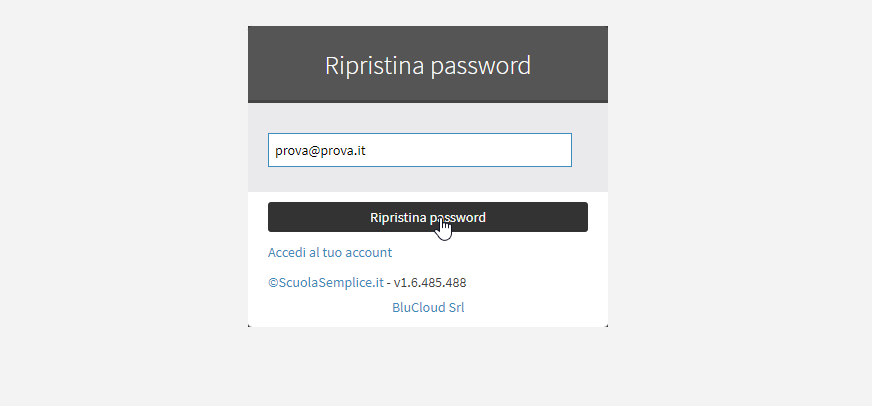 The following confirmation message will appear telling us to check our email to retrieve the password:

In the email that will have been delivered we should click the Click to reset the password:

A new Broswer window will open where we will be asked to enter a new password: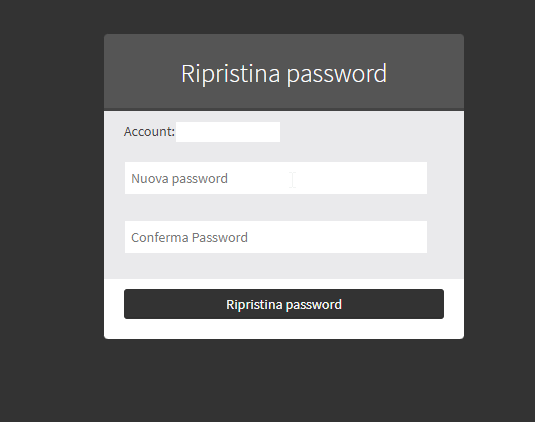 Upon entering the new password and clicking the Reset Password button the following message will appear. From here you will be able to access your page by clicking on Sign in to your account: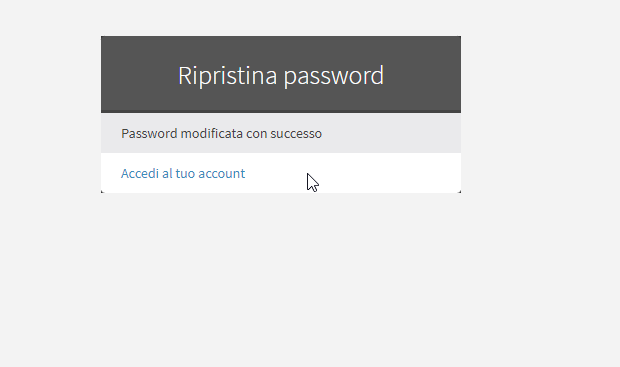 In some cases it will be necessary for the secretary's office to change a Teacher's or student's password. The procedure to be followed is as follows:
Navigate to Master Records → Students(or Teachers) → Menu → Next to the user's name → Edit from here set the Password in the appropriate field:

In case the user does not have an email, it is necessary to enter one and check the box Allow the user to access their web area.
When you have finished making changes scroll to the bottom of the page and click on Edit Student to confirm the changes you have made: