Linking the APP of guardians/managers
→  Download this guide in PDF format

The figure of the guardian/responsible person generally consists of the person to whom the school enters the order of enrollment of one or more students in one or more courses. The certainly most common practical case regarding the use of this figure in the system, consists of the parent (or in any case any person acting as the student's substitute) of the minor student or students (but also of age if necessary) who, through the use of their App, will be able to check the courses in which his or her child participates, the class schedule of the course with classes taken and those yet to be taken, attendance and absences, payments settled and yet to be settled, will be able to receive reminders from the school for his or her payments to be made and pay directly through the App of ScuolaSemplice using PayPal.
In addition, whenever there is a shift or cancellation of a lesson, the school will be able to notify the students' guardians not only through an email, but also via push notification to their App. This means that whenever there is a change in a lesson schedule, students' parents will be able to receive a Whatsapp-style notification in their App.
Through the App of ScuolaSemplice, a parent will then be able to stay abreast of the status of all their children enrolled in the school's courses.
Linking the APP
Following the school's sending of the invitation to download the app, the student's guardian/supervisor will receive a text message with a link that will connect them directly to the store (Google play or Apple store) to download the app from ScuolaSemplice.
Following the download, enter inside the App and press the ENTER button.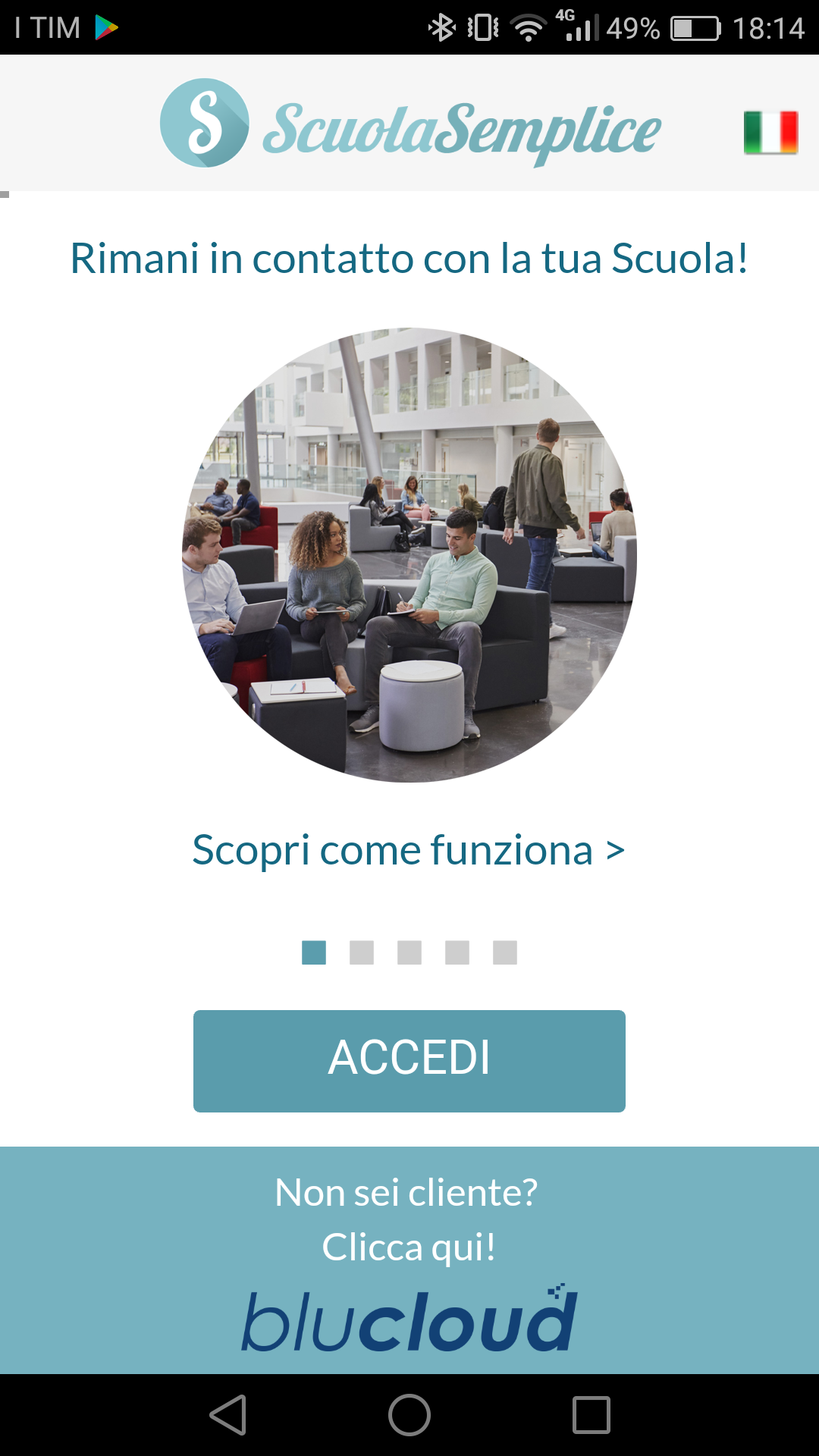 The app at this point will ask us if the invitation text message has been received from Simple School. In order to proceed in setting up the account it is very important that you choose the first option, which is yes.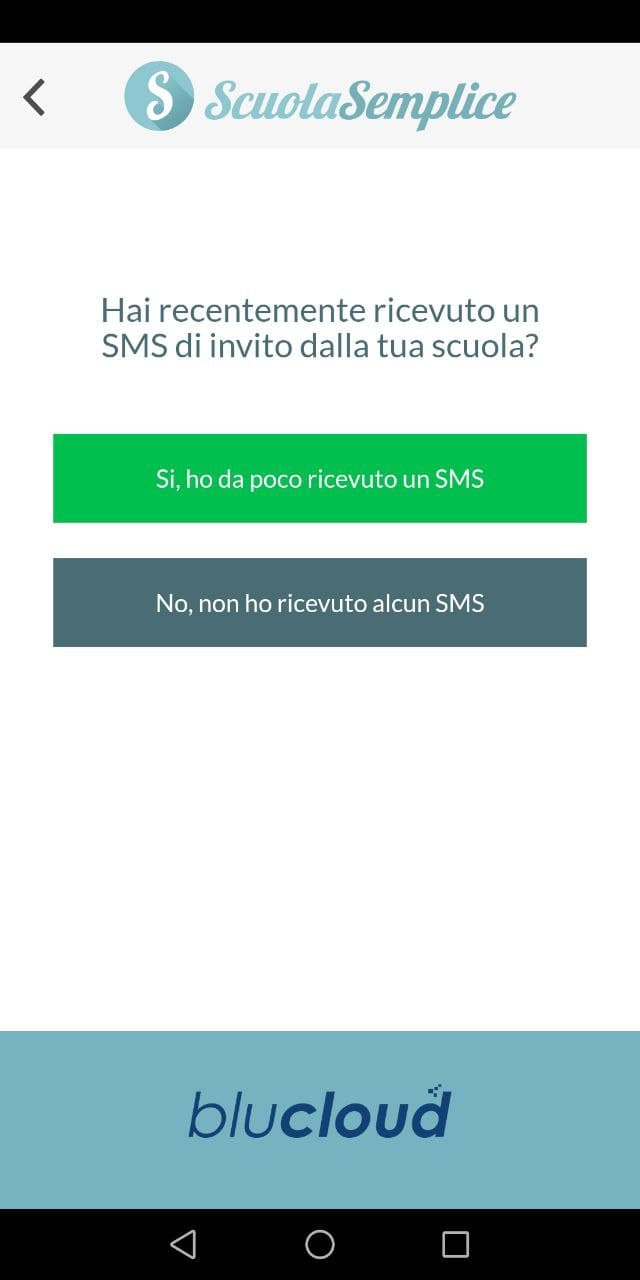 Enter your cell phone number and press the REQUIRE CODE button to receive the second SMS with the code to be entered.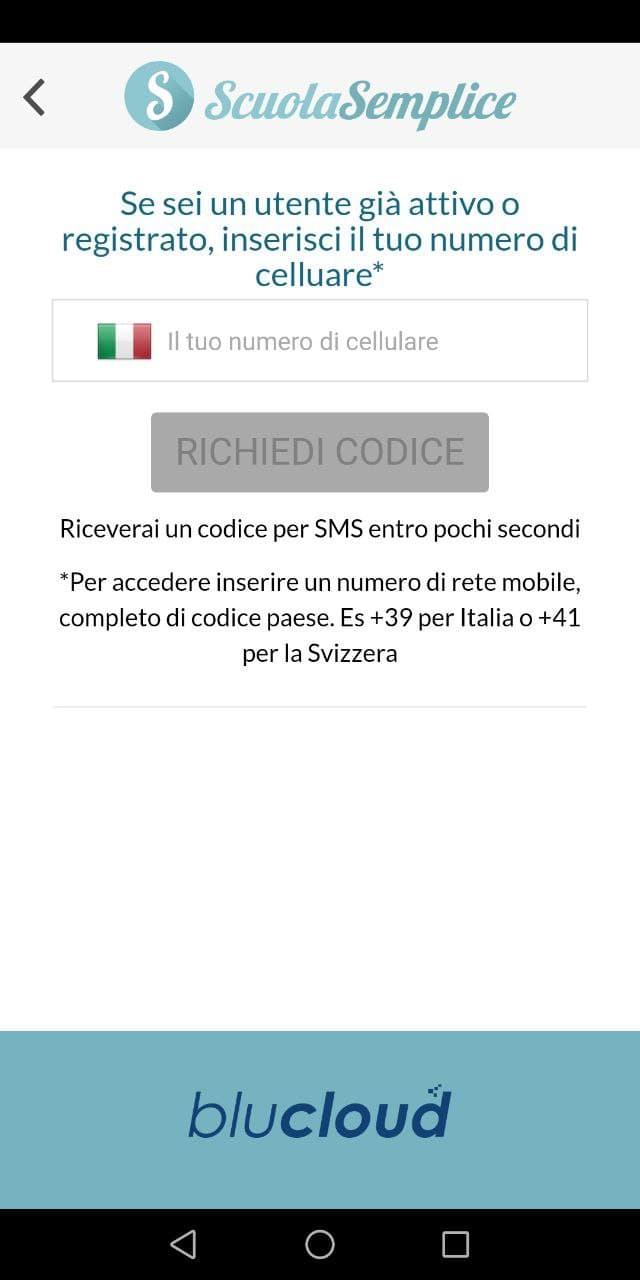 Then enter the received code: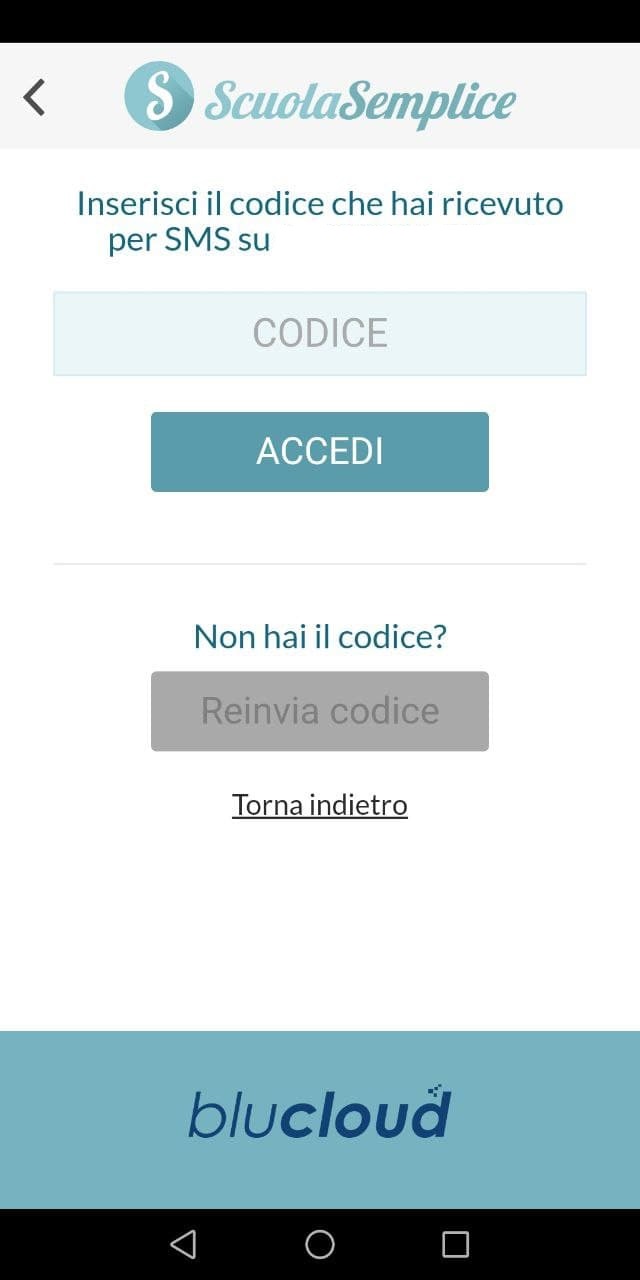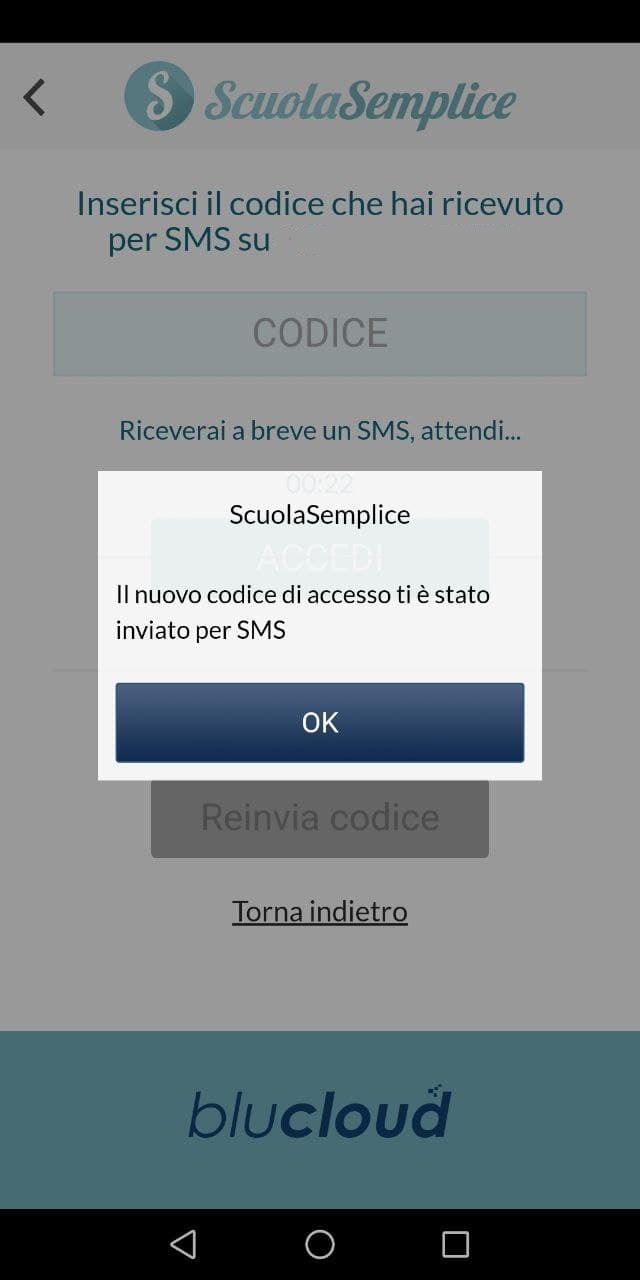 Following this simple and brief procedure, the parent (guardian/responsible person) will be connected with their App to the school in which their child or children are enrolled, and will then be able to view their courses, attendance and absences, history of payments made, payments yet to be paid with their due date, and much more.