Student-Company Liaison and Mass Import of Company Master Records.
Connecting a Student to the Client Company
To link a Student to a Client Company navigate to Master Data → Students: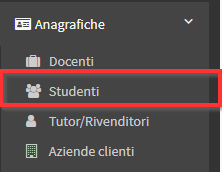 And click on Menu → Edit: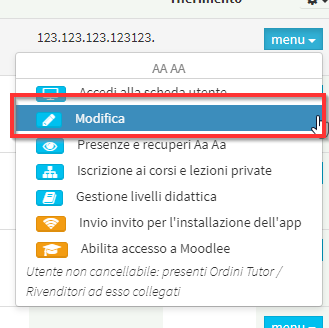 Among the first visible boxes, look for Related company:

Then choose from the drop-down menu the Company to which to link the Student and click the green button at the bottom of the page Edit Student:

Massive Import of Company Master Data from Client Company
It is possible to make a massive import of new Master Data to the management system directly linked to the Client Company.
Navigate to Master Data → Client Companies: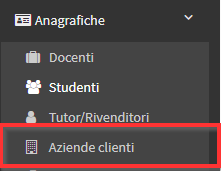 Then click on the Company Name of interest and navigate to the Tab Employee List:

Click on the inscription Download blank template present in the upper right corner: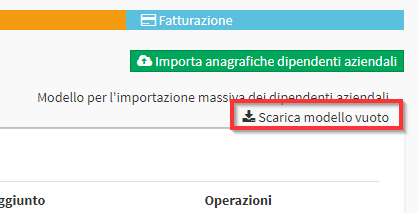 Downloading the blank template for import will automatically occur, which looks like this:

Name: The name of the corporate employee (required information)
Last name: The last name of the corporate employee (mandatory information)
Email: E-mail address of the corporate employee
Cell phone: mobile phone number of the corporate employee. As with a private student, the cell phone number is required if you want to connect the Student App to view your courses
Office phone
Company: The name of the company. It should exactly match the one entered in the system
Teaching: Student-related teaching (here the guide).
Level: is the internal school level associated with the student to then form the working groups. Levels must first be entered into the system (here the guide).
Once the compilation is finished for each Student it will be necessary to save the file.
From ScuolaSemplice click on Import company master records:

A new section will open where you will have to press in Choose File: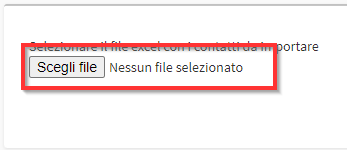 After selecting the Compiled File from the computer click on the button Verify File Content: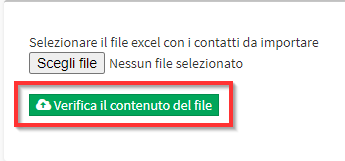 A summary of all the Students found within the Excel, with the ability to Enable Web access e App for the imported Students. To conclude the operation click on Confirm data import: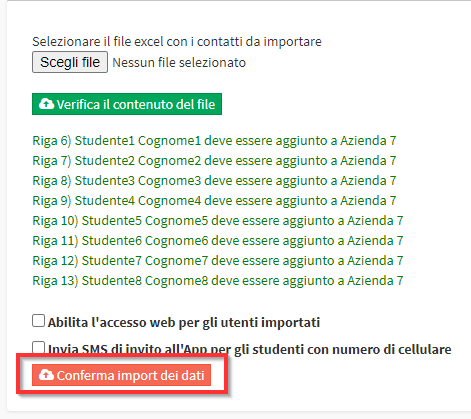 Students will now be found among the list of Corporate Employees and in Master Data → Students.
Massive Import of Company Master Data from Student Master Data
It is also possible to massively import Company Master Data through the classic Student import via the menu Master Data → Students.
Click here for the complete guide on the operation.
The file will be complete with all the information in Master Data. Your only concern will be to fill in the Customer Company column with the precise name of the Client Company to which you want to link the Students registered in the management system: