Modify an invoice that has already been issued
→  Download this guide in PDF format

To edit the description of an issued invoice, navigate to Tax Management → Invoices / Credit Notes→ Edit and click the option Edit Invoice Attributes on the specific invoice line.
Then click the blue edit icon on the first line: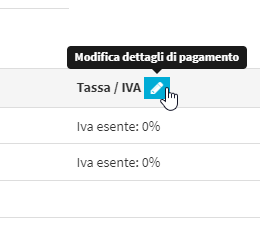 Now the system will make all the parameters of the Invoice editable:

The editable items will be as follows:
Payment Type: "Down payment" or "Balance" will be present by default.
Good or Service: The name of the Good or Service purchased
Year/Period: Reference Year
Unit price: Price of the individual Good purchased
Discount: The unit discount valid on the price of the individual good. The amount is subtracted from the total
Quantity: Quantity of Goods purchased
Net Cost: The total cost of the Asset row (automatically calculated and not editable).
Using the "+" icon button, it will be possible to add Payment lines to the Invoice: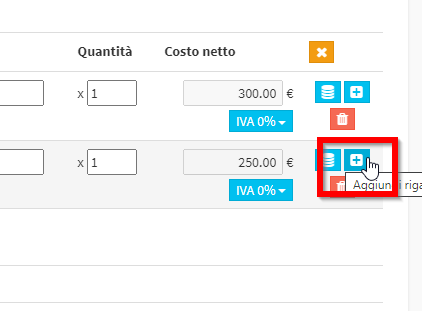 Also at the bottom of the Invoice you will be able to delete or edit the Invoice Stamp:

When you have finished making changes, click the Reissue Invoice at the bottom of the page:

Related articles: