Exports

/

Exporting the First Note to Income/Expenditure
To carry out the export of the First Note navigate in Fiscal Management → Income/Expenses And filter the movements by period: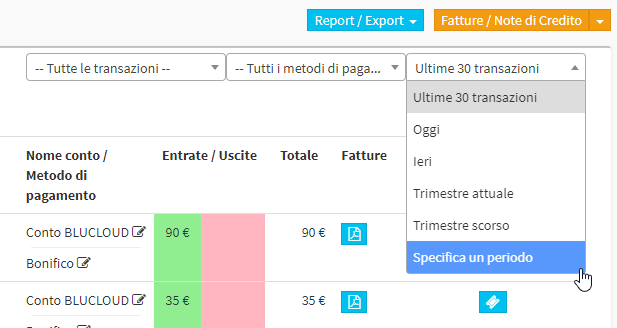 And indicate the range of dates for which to perform the export: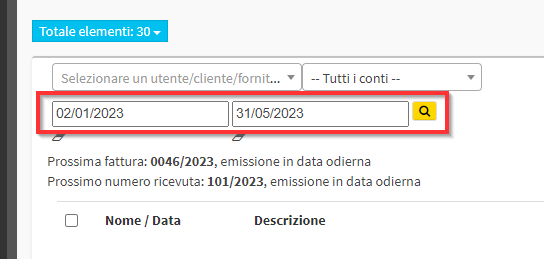 Then click the button Report/Export:

And he presses on Download the First Note: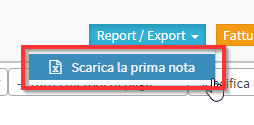 It will immediately execute the Download of the File which will be composed as follows:

Causal: Reason for payment.

Invoice collection (CLI): Collections recorded from an Invoice.
Receipt Collection: Payment with Receipt attached.
Collection Order: Payment recorded by Order.
Payment Teacher: Payment disbursed to Lecturer.
Administrator payment: Payment disbursed to an Administrator.

Reg. no: Sequential number of the recorded payment.
Reg. date: Date of Payment.
Order No: Reference order number.
Order Date: Order Date.
Order Description: Public Order Note.
Doc Type: Document Type Related to Payment.
N. Doc: Document No.
Date Doc: Document Issue Date.
Client: The payee.
Student Beneficiary: Filled in only if the Reseller Module is active in the management system. Returns the name of the Student beneficiary.
Method of payment: Method by which payment was made.
Revenue: Amount of collection received.
Outputs: Amount of outgoing payment.